Travelling VBS — 2010 Report
The Lord once again has blessed the efforts of the many who volunteered in the Traveling Vacation Bible School (TVBS) program for the summer of 2010. Only the Lord knows for sure how to measure success; we can only guess. Here are some numbers that we are using to suggest that the program this summer was a success: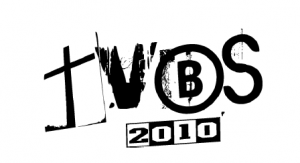 Congregations Involved: 18 (hosts, stopovers, flier members, teaching members, sponsors)
 People Involved: 82 (with several serving on two trips)
 Fliers Delivered: 20,000 (with a range of 7500 in Spring, TX, to 350 in Bowdle, SD)
 Man-Hours Delivering Fliers: 563 (or the equivalent of over 23 days)
Students Attending: 120+ (80+ non-members)
Students Resulting From fliers: 50+
What makes the above numbers suggest success? The Gospel message found in the fliers was sent out to over 20,000 households. CLC congregations and congregation members acted as missionaries by sharing the Word through fliers and in the classroom with over 80 people, most of whom had not ever heard the message of their salvation. The Lord worked in and through His people, moving the hearts of adults to give up time during the summer for His work. He moved students to spend some uncomfortable time in long trips to deliver His Word both written and spoken. And finally we know that He will prosper that Word in the hearts of those who were blessed by its hearing to bring them to the knowledge of their Savior. Success is guaranteed!