India/Nepal Visitation, May 2008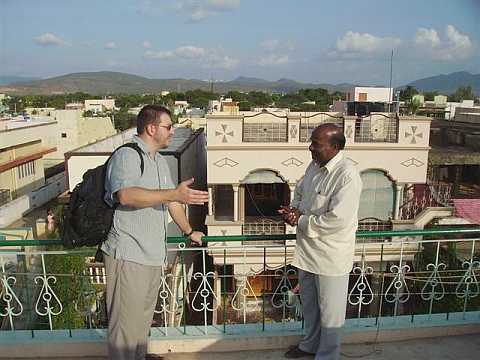 Pastor Todd Ohlmann is a member of the CLC Board of Missions, and a part-time foreign missionary to India. He departed on May 12 for a three-week visitation to India and Nepal. He will be working and traveling with CLC Missionary Matthew Ude. Pastor Ohlmann will be posting regular updates on this trip at travel Blog (click on the image to go there):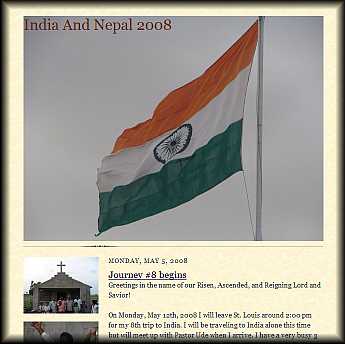 One of the highlights of the trip will be at the CLCI compound in Nidubrolu.  On May 22nd the CLCI will celebrate the 10th anniversary graduation of the Bible Institute there. 14 men will graduate from the seminary, while several others will receive diplomas from the CLCI Bible Institute Correspondence Course.
Pastor Jyothi Benjamin has asked me to ask all of you to join your brothers and sisters in Christ in the CLCI in "prayers of thanksgiving to the Lord for the abundance of blessing bestowed upon the efforts of your beloved CLCI brethren to train men for the full-time Gospel ministry."
Joythi has also included a graduation invitation and program:
Right click here and hit save as to view the full report: [download#21]